Scuola Grande di San Rocco
Buy tickets now for the Scuola Grande di San Rocco, a unique and exceptional place that preserves the most important pictorial cycle of Tintoretto
From
9,50 euros
Tax and fees commissions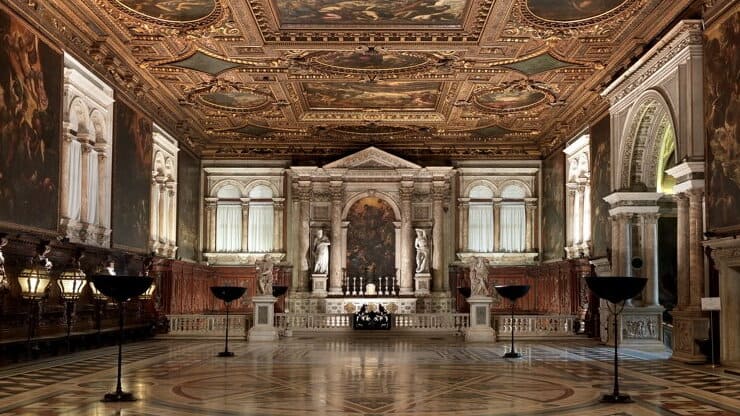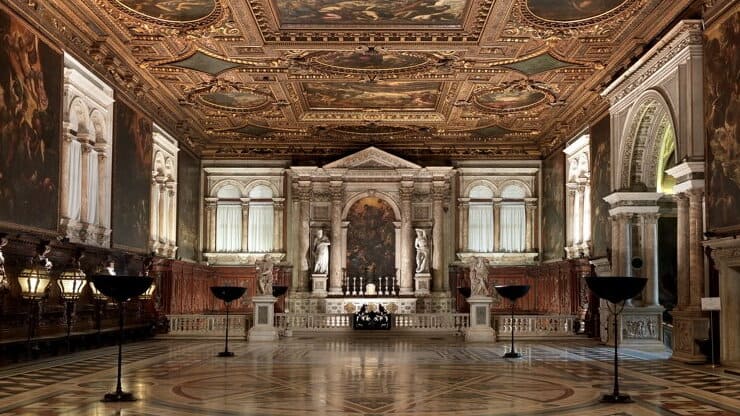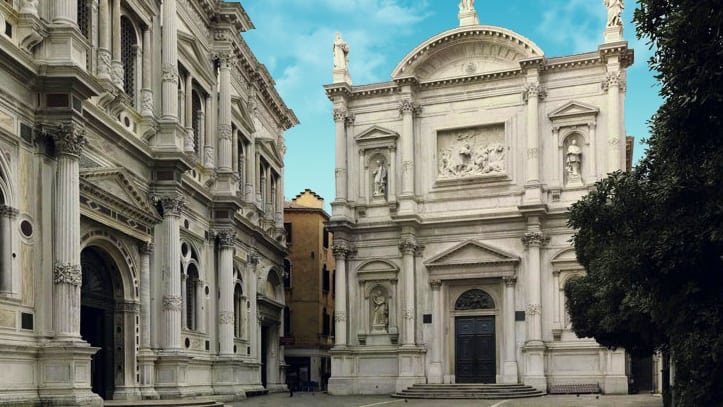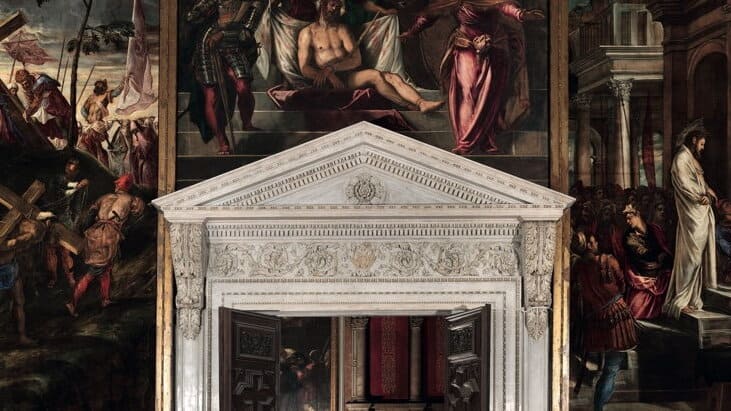 About the activity
Free cancellation with MyPass Venezia App
Download MyPass Venezia App!
With MyPass in a few clicks you can buy tickets, get priority access and skip the queue at the ticket office. By downloading the MyPass Venice app, manage all your tickets and experience a world of services for your trip to Venice.
Information and Timetables
The ticket can be canceled up to the day before the start of validity through the MyPass Venezia app. 
Opening hours: 10.00 – 17.00
Buy tickets for Scuola Grande San Rocco in Venice now
From 9,50 euros
Tax and commissions included
What to see at Scuola Grande San Rocco
The Scuola Grande di San Rocco is a lay Confraternity founded in 1478 which quickly became the richest school in the city, the only one of the ancient Great Schools to have survived the fall of the Republic.
In the mid-1500s it was decided to build the new imposing monumental site, then calling Tintoretto to paint his most famous pictorial cycle with episodes from the Old and New Testament.
In addition, the School also houses masterpieces by Tiziano, Tiepolo and other great masters in their original location, in a building that has practically never undergone any changes.
How to get Scuola Grande San Rocco
From Piazzale Roma: 8 minutes walking
From fermata San Tomà Linea 1: 3 minutes walking
Those who have visited Scuola Grande San Rocco also loved
Discover the beauty of the Peggy Guggenheim Museum quickly and easily.
From
17.50 euros
Discover the beauty of the Doge's Palace and the museums of St Mark's Square quickly and easily.
From
33 euros
Skip the line and buy tickets for the Fenice Theater in one click!
From
12.50 euros