Venice Parking Piazzale Roma
Book your parking spot in Venice in advance
Where to park in Venice? Book your parking in Venice in advance, without queues thanks to the reserved access lane. With the MyPass Venezia App you have priority access to the largest car and motorcycle parking in Piazzale Roma in Venice. Book and pay for your parking with a tap. MyPass is the quick and easy access to Venice!
Get your Parking Spot at official prices
Stop Using Cash – Pay with the App
Over 2,000 car parking spots and 180 for motorcycles: The Biggest Parking Garage in Venice
Priority Lane, Skip the Line at the Entrance
Open 24 Hours a day, 7 Days a Week
Reserve your Parking Spot in Advance with No Extra Fees.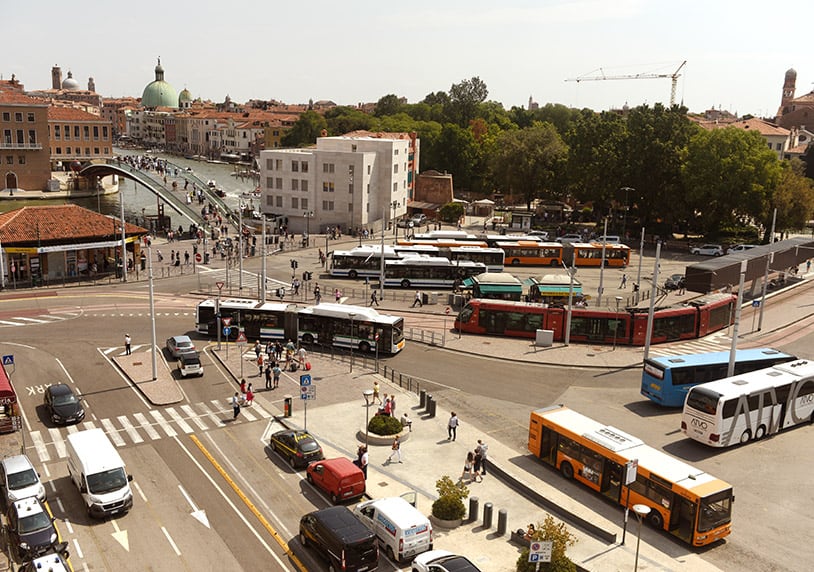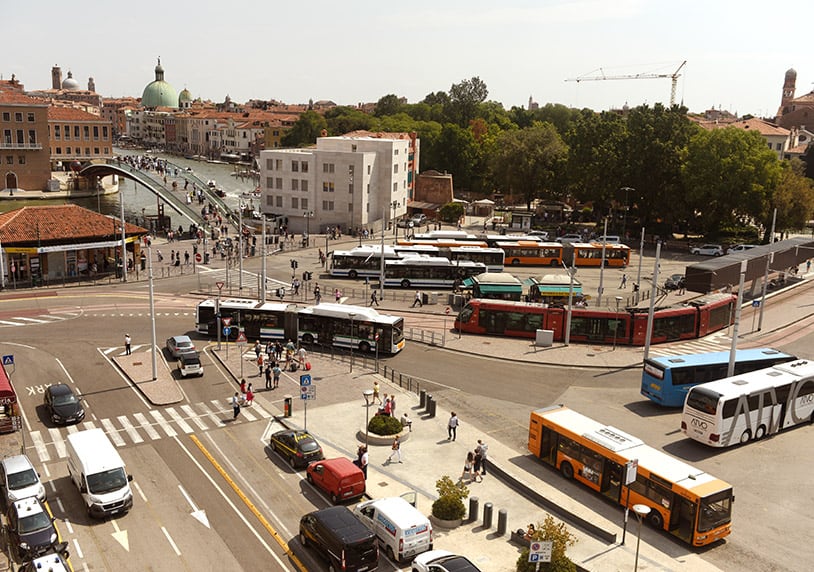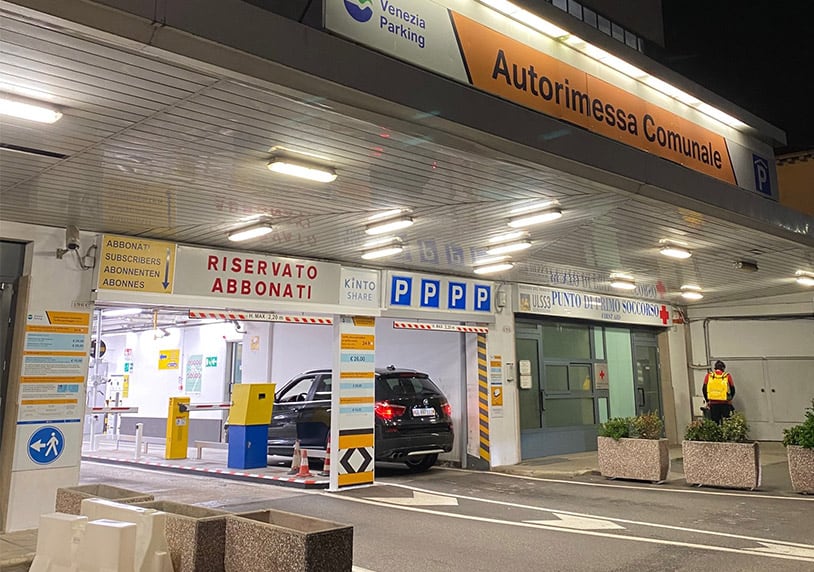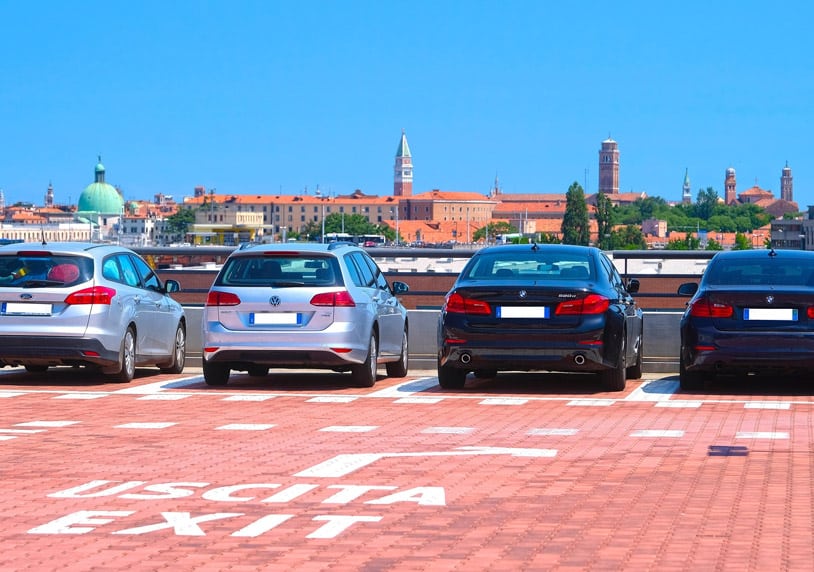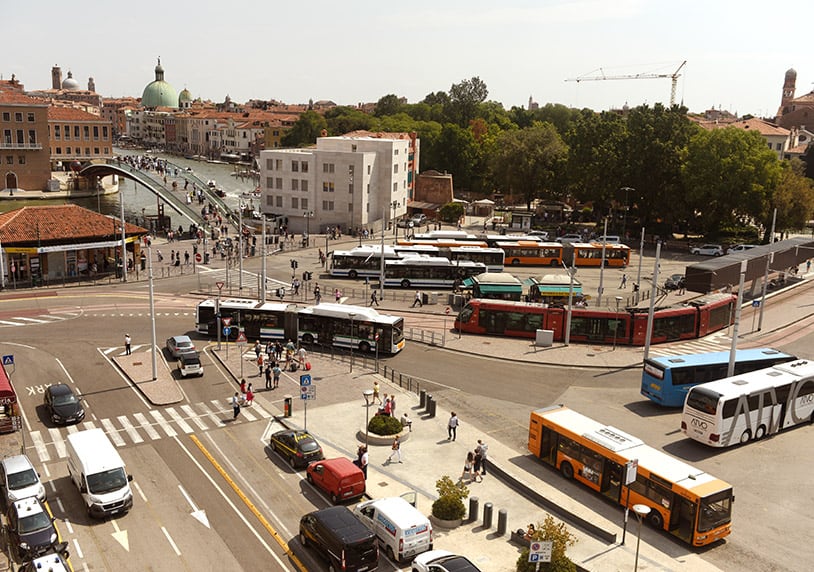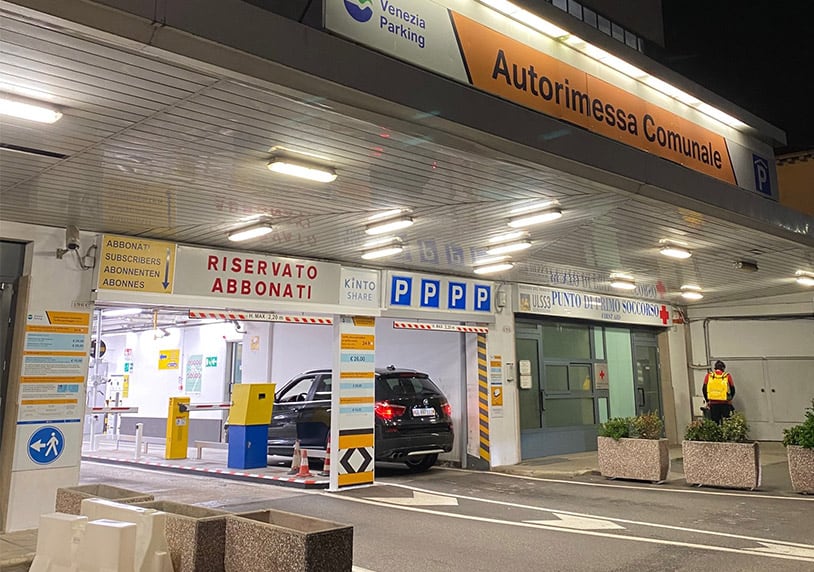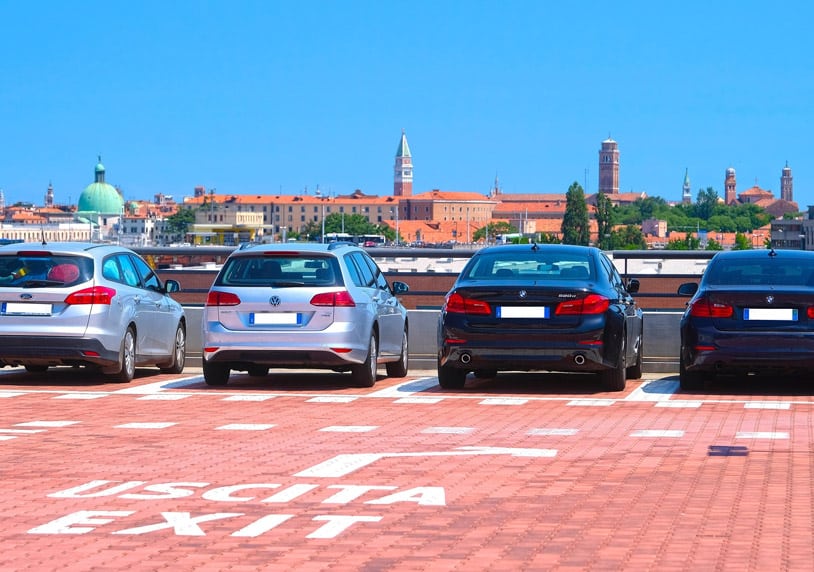 Why choose MyPass Venezia?
Parking Piazzale Roma
With MyPass you get priority entrance to the Venice City Parking Garage – The largest parking facility in Piazzale Roma and the most convenient access point to the historic center of Venice for those arriving by car. From Piazzale Rome you can walk or take public transport lines to your destination.
With the Mypass App you can book your parking space in advance and save time when you arrive in Venice. Follow these steps:
Download MyPass Venezia from the stores
Select the dates you want to park your car. You must book at least 1 day before your arrival. The minimum period is 1 day, for a period of 24 hours from when you enter the car park.
Entrance ticket:
Entrance ticket: 24h daily rate (consecutive use, not divisible) for cars with a maximum height of 220 cm.
Once the payment has been confirmed, you will receive a code which you will need to present in the left lane "Reserved / Subscriber". This is the fast lane that only priority customers have access to.
It has over 2.000 spaces for cars and 180 spaces for motorcycles making it the largest parking facility in Piazzale Roma. It has 6 levels, with 10 lots and 2 terraces. The vast majority of the parking spaces are covered with the outdoor parking areas only being used during periods of high capacity. The facility is open 24 hours a day all year long so there is never a problem in case you need to access your car. The garage is also conveniently located near Port of Venice where many cruise ships depart so if you are planning on taking a cruise from Venice this is also a convenient option.
The entrance is located at Santa Croce 496, 30135 – Venezia
Cars with a maximum height of 220 cm: €35, daily rate for 24 hours (consecutive use, not divisible)
Where is the Venice Parking Garage Piazzale Roma?